360 Degree Video Experience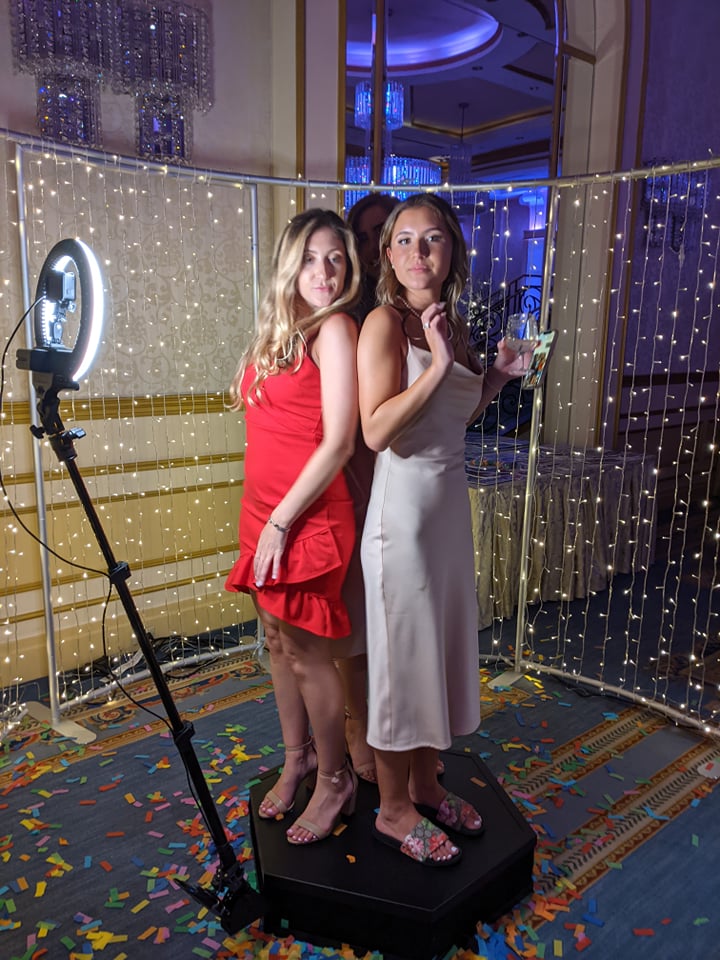 Prince range: $1200-$2200
Invite two or three of your friends to join you on the platform and show off your best moves while the camera rotates around you capturing the experience from every angle. Let your personality shine through for everyone to see!
The end result is an 15 second curated video showing you and your friends having the time of your lives.
Animated overlays, audio-tracks, slow motion, and other special effects can be added to create an even more unique and amazing video.
There's no better way to record the fun, smiles, laughter, and love of your special event than with the Ultimate & Smiling Dog Entertainment 360 Degree Video Experience.
Click the button below to contact us so we can get full details on your event and provide you with a full quote. We'll provide pricing based on what works best for you and your event.