Six Station "Selfie Tour" Photo Booth Experience!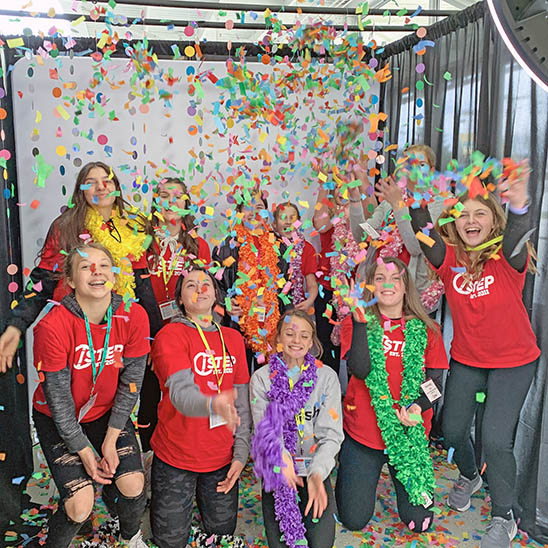 Packages start at $1,495 for up to 8 hours
SIX PHOTO BOOTH EXPERIENCES IN ONE!
This unique photo booth experience consists of six uniquely themed "stations" five of which allow guests to capture a selfie (or group photo) on their own phone or iPad and one final station where guest's photos will be captured using one of our photo booth kiosks. Each guest in the photo at the sixth and final station will receive a printed copy of that photo on a custom designed 5″x7″ or 4″x6″ postcard size "photo strip"
Popular station options include – | selfie frames| graffiti wall | pop art backdrop | superhero | wall of album covers | you can be a star |
You choose the six themed stations for your unique Selfie Tour from options such as:
State Fair (includes oversized State Fair themed props like Corn Dogs, Cotton Candy on a Stick, Giant Turkey Leg, etc.)
Donuts (oversized donuts and colorful sprinkles)
TikTok/Giant Emoji's
Chalkboard (black chalkboard walls on which participants can write messages or draw fun, colorful chalk images – with each new group it's a new picture)
Balloon Art
Selfie Frames (includes a collection of selfie frames – eg: "Wanted: Dead or Alive" Poster – for guests to frame their faces for their photos)
Western (cowboy hats for props, hay bales on the set, western backdrop)
Wall of Unique Album Covers
Concert Posters (includes musical instrument props and microphones)
Hanging 45 Records (multiple 45's hanging at varying heights and depths)
Jail (photos behind bars)
Vintage Couch/Arch with Hanging Picture Frames/Brickwall Backdrop
Sports
Upligting (multi-color lights)
Bright, Colorful, Whimsical Background (such as the one in the product photo and including neon wigs and sunglasses as props)
Confetti (large cut confetti that can be thrown in the air for photos)
You Can Be A Star (your photo in front of a wall of celebrity photos)
Step and Repeat Backdrop (Backdrop specific to your event/brand/company/sponsor)
Iowa State, University of Iowa, UNI, Drake Theme
Farm Life (oversized overalls, etc.)
Superhero (backdrop and props)
Pop Art Backdrop
Holiday Theme
Your Event Theme
Patriotic Theme
Graffiti Wall
The Selfie Tour is perfect for Weddings, Proms and After-Proms, festivals, county fairs, and conferences. Ideal for large groups as people can go through the stations in any order taking advantage of opportunities where there is no waiting.
Each of the first five stations will include professional quality lighting and tripods with adapters to hold cell phones or tablets for ease of use in capturing high quality digital images. Each selfie tour will have at least one attendant available to assist users with their tour.
Allow two and a half to three hours for setup and one to one and a half hours for teardown of the Selfie Tour. Requires a minimum of 2o' x 30′ of space for station setup. Additional charge required for outdoor setups unless a covered area, capable of protecting the Selfie Tour setup from the elements, is provided by the client.
Custom station requests considered at an additional cost. Charge depends upon amount of work required to produce desired station.
Having so many themed options available ensures that each Selfie Tour will be entertaining and exciting!
Click the button below to contact us so we can get full details on your event and provide you with a full quote. We'll provide pricing based on what works best for you and your event.