The EGO - Digital Roaming Photo Booth Experience!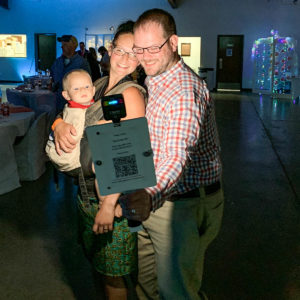 Pricing varies with time & location
The Ego is a handheld, digital, roaming photo booth experience capturing candid moments at events such as wedding receptions, graduation parties, birthday parties and other special events.

Great for intimate events or in place of disposable or Polaroid cameras, the EGO allows guests to capture individual photos, animated GIFs, and burst GIFs and share them instantly via email. Images can also be uploaded to a live online gallery for everyone at the party to see.
There is NO print option available with The EGO
The EGO is only available WITH DJ service included
Click the button below to contact us so we can get full details on your event and provide you with a full quote. We'll provide pricing based on what works best for you and your event.