Who We Are
Welcome to the world of Ultimate Entertainment!
You'll find TONS of information about us including everything you need to plan your reception or party. Ultimate Entertainment has been in business for over 30 years and has grown into the largest full-time DJ service in Iowa and the surrounding states successfully coordinating over 2,000 events each year.
Starting in 2023 we are partnering with our favorite wedding professionals to further help make your day amazing! We can help connect you with Photographers, Videographers, Catering, Decorating, and even Venues!

We are very confident we can create the perfect evening for you and your family and loved ones. Please take some time and look through the information found here. If you'd rather just skip to the source, just give us a call at (319) 266-0717. We look forward to helping you create the night of your dreams!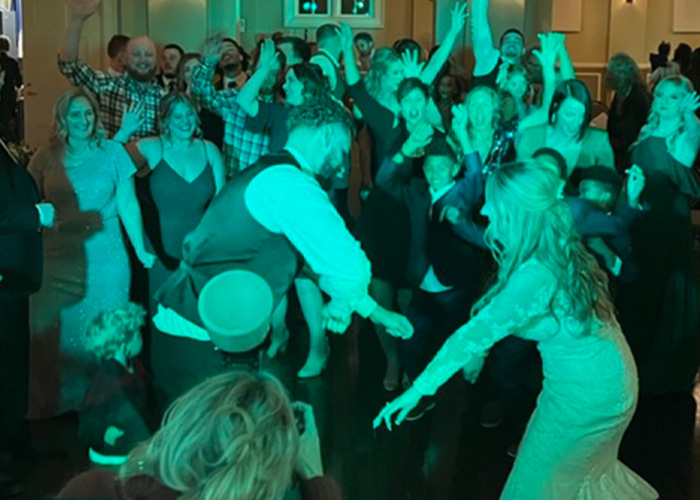 View Our Testimonials
Not sure if we are the right DJ and event hosting service for you? Check out these testimonials from our satisfied clients.
Ultimate Entertainment Services
DJing is just the beginning! We can help you with almost every single part of your event!
Contact Ultimate Entertainment
Give us a call, drop by our office, or send us an email. We're ready to connect with you to make sure you can host an event people will talk about for years to come.